Keyser & Mackay (France)
Adding value to your products
Profile
Products & Markets
About Keyser & Mackay (France)
Key Facts
| | |
| --- | --- |
| Founded | 1944 |
| Enterprize Class | Multinational |
| Distributor Type | Specialty |
| Ownership | Keyser & Mackay |
| Association | Union Française du Commerce Chimique |
| CEO/Key Contact | Mr Gerardus De Waal |
Keyser & Mackay is a market oriented agent and distributor of chemical raw materials and equipment acting as an intermediary between customers and suppliers. We represent over 100 principals and serve thousands of customers with 150 employees in 7 different countries in Europe, each having its own storage facilities.
Keyser & Mackay started its operations in France in 1944. The company was founded in 1894 in Amsterdam initially supplying to the coatings industry and the trade with the Dutch Indies. Today, Keyser & Mackay is still privately owned and a fully independent company whose operations now span across Europe supplying to many different industry sectors.
Keyser & Mackay has a strong focus on chemical specialties for the formulating industries. We are industry segmented and work with dedicated and experienced technically educated industry managers acting as problem solvers, supported by commercial inside sales teams.
In our philosophy, transparency toward our principals is one of the most important elements that differentiates us from other distributors. Delivering service and adding value are key drivers of the sales teams. The company takes care of market investigation, sales promotion, logistic matters, warehousing including dangerous goods, sampling and technical support to customers.
Keyser & Mackay offers a full range of functional and synergetic products for many industries and sell's the products in the original package under the brand name of the principal.
Facilities
Keyser & Mackay has outsourced warehouses in Persan (North of Paris) and Le Havre. Our facilities includes storage for dangerous goods.
Regional Coverage

France
Affiliations & Accreditations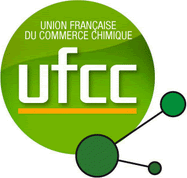 ISO9001
RESPONSIBLECARE
Products
Acrylic dispersions
Additives
Alkyd resins
AMP
Anti microbal effect
Antiblocking Agent
Anticorrosive pigments
Binders
Bio glitters
Colloidal silica
Corrosion inhibitors
Dibasic ester
Driers
Pigments
Epoxy hardeners
Fillers
Flame retardants
Fumed silica
Iron oxides
Matting agents
Mica
Minerals
Prepolymers
Preservative
PU dispersions
Hydrocarbon resin
Rheological agents
Rosin resins
Silanes
Tackifiers
Thickener
Wax emulsions.
Suppliers
Ajinomoto Omnichem
American Gilsonite Company
BorsodChem
CABB
Chromaflow Technlogies
Clariant
Eastman
Ferro Corporation
Grace
I Holland
Incorez
Jingzhou Jianghan Fine Chemical Co
Kartner Montanindustrie
LKAB Minerals
Metachem
Orisil
PCC Chemax
Pharmatechnology
Prat Dumas
Promindsa
Qmea
Raschig
Rettenmaier & Söhne
Ronald Britton
Schill & Seilacher AG
Shandong Yuanli
Solenis
Specialty Minerals
Westlake
Markets
Adhesives, Sealants & Mastics
Building & Construction Products
Coatings
Composites
Food & Nutrition
Personal Care
Pharmaceuticals & Health
Plastics