Nordmann, Rassmann GmbH
Your European Distribution Partner for Speciality Chemicals
Profile
Products & Markets
Locations
About Nordmann, Rassmann GmbH
Key Facts
| | |
| --- | --- |
| Business Type | Multinational, Specialty Chemical Distributor |
| Distribution Sales | €340,000,000 |
| Knowledgeable and Experienced | Over 100 years of experience in chemical distribution and trading |
| International Coverage | International presence in Europe with offices in 16 countries |
| Ownership | Independent family enterprise |
| Associations | Member of the FECC (European Association of Chemical Distributors) |
NRC ranks among the world's leading sales and marketing organizations in chemical distribution. As an independent, 100-year-old family enterprise, NRC is marked by tradition, innovative strength and a spirit of global openness.
Established in 1912, Nordmann, Rassmann is today an international group of 330 employees who undertake with shared focus the distribution of chemical and natural raw materials in addition to specialty chemicals. With the group's headquarters situated in the heart of Hamburg and fifteen subsidiaries banded throughout Europe, NRC's distribution and sales forces serve as important links that join principals from around the globe to customers from the wider manufacturing industry.
Together with its subsidiaries in Central and Eastern Europe, the Nordic countries, France, Italy, Switzerland and Turkey the Group can ascribe its success to developing close, direct partnerships with its customers and principals. NRC's products are available internationally and each company office provides customers with NRC's unique service, such as comprehensive logistics services.
NRC has been participating in the Responsible Care program since 1997, being one of the first distribution companies to join the initiative.
The whole Group is also certified according to the ISO 9001:2008 standards.
Facilities
NRC Group warehouses are located all over Europe, thus ensuring fast and reliable delivery at all times. By carefully selecting the warehouse keepers, NRC has made it possible to store chemicals of all kinds. NRC can temporarily store products of differing viscosity in mobile tanks, allowing NRC to fill smaller containers as required. All of the warehouses are certified, e.g. according to DIN ISO, HACCP or SQAS standards, and undergo regular audits.
Affilations & Accreditations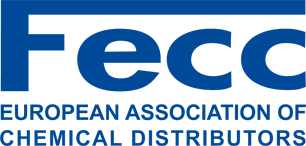 ISO9001
RESPONSIBLECARE
direct member of ICTA (the International Chemical Trade Association)
16 countries | Local expertise | 100 years of experience | International distribution
Markets
Adhesives, Sealants & Mastics
Building & Construction Products
Ceramics & Refractories
Chemical Process & Synthesis
Coatings
Composites
Electronic Chemicals
Food & Nutrition
Home Care
Laboratory Reagents
Metals & Alloys
Oil & Gas
Personal Care
Pharmaceuticals & Health
Plastics
Polyurethanes
Renewable Energy
Rubber
Textiles
Products
Accelerators & Retarders
Antioxidants / -ozonants
Binders
Catalysts
Cellulose Ethers
Coating / Plastic Additives
Conditioners
Engineering Plastics
Enzymes
Fatty Acids & Derivatives
Fillers
Flame Retardants / Synergists
Flavours
HTF
Isocyanates
Metal Oxides
Moisturizers
Oils+Fats
Pigments
Polyols
Process Oils
Process Aids
PU Systems
Redispersible Polymer Powder
Reinforcements / Fibers
Rheological Additives
Rubber & Compounds
Silanes
Starches
Tableting Aids
Tackifiers
Waxes.
Brands/Trade Names
NORACID
NORAMUL
NORAPEELING
NORASOFT
NORDFLOC
NORD-MIN
NORDPOX
NORPOR
NORRUB
NORTEX
NORWACHS
NORZYM
Suppliers
Asahi Kasei Chemicals Corporation
Ashland
Cancarb Limited
Clariant
Daikin
Dow
Elementis
Honeywell
Ingredion™
KaMin
Kraton Performance Polymers
Lasem
Lubrizol
Rockwood
Sachtleben
Shell Chemicals
Showa Denko
Sun Chemical
Total
UBE America Inc
Wacker
Nordmann, Rassmann GmbH Locations
Regional Coverage
Asia

Japan (JP)
Melrob-Chemiplus Limited, Tokyu Building 2F, 1-29-4 Nihonbashi-Kakigara-Cho, Chuo-Ku, Tokyo, 103-0014, Japan
www.melrob.com
Korea, South (KR)
Melrob Korea Limited, 1807, KnK Digital Tower, 220, Yeongsin-ro, Yeongdeungpo-gu, Seoul, 150-038, Korea, South
www.melrob.com
Singapore (SG)
Melrob Singapore Pte. Ltd, 110 Tuas South Ave 2, West Point Bizhub, Singapore, 637160, Singapore
www.melrob.com

Europe

Austria (AT)
Nordmann, Rassmann Handelsges. m.b.H., SCS-Bürocenter B1/12, 2334 Vösendorf, Austria
www.nrc.at
Bulgaria (BG)
Nordmann, Rassmann Bulgaria EOOD, 53A N. Vaptsarov Blvd, East Park Trade Center, 1407 Sofia, Bulgaria
www.nrc.bg
Czech Republic (CZ)
Nordmann, Rassmann Czech Republic s.r.o., Pekařská 12, 155 00 Prague 5, Czech Republic
www.nrc-czech.cz
France (FR)
Copci SAS, 1, Impasse des Marais, BP 211, 74940 Annecy Le Vieux, France
www.copcimetamine.com
Germany (DE)
Nordmann, Rassmann GmbH, Kajen 2, 20459 Hamburg, Germany
www.nrc.de
Hungary (HU)
Nordmann, Rassmann Hungária Kft., Fehérvári út 50-52, 1117 Budapest, Hungary
www.nrc-hungaria.hu
Italy (IT)
Jointec srl, via Brera 17, 20121 Milano, Italy
www.jointec.it
Poland (PL)
Nordmann, Rassmann Polska Sp.z o.o., ul. Królowej Marysienki 90, 02-954 Warsaw, Poland
www.nrc.pl
Portugal (PT)
Neoquímica SA, Rua da Estação, 20/22, Vala do Carregado - Apartado 97, 2584-908 Carregado, Portugal
www.neoquimica.pt
Romania (RO)
Nordmann, Rassmann Romania S.R.L., Str. Ion Campineanu Nr. 11, Sector 1, Union International Center, 010031 Bucharest, Romania
www.nrc.ro
Serbia (RS)
Nordmann, Rassmann d.o.o. Beograd, Bulevar Mihajla Pupina 10V/305, 11070 Belgrade, Serbia
www.nrc.rs www.nrc.de
Slovak Republic (SK)
Nordmann, Rassmann Slovakia spol. s r.o., Tuhovská 1/A, 831 07 Bratislava, Slovak Republic
www.nrc-slovakia.sk
Slovenia (SI)
Nordmann, Rassmann d.o.o., Ulica Škofa Maksimilijana Držečnika 6, 2000 Maribor, Slovenia
www.nrc.si
Spain (ES)
Melrob Iberia S.L.U, C Sant Elies 29 Planta B, Puerta 5, Barcelona, 08006, Spain
www.melrob.com
Sweden (SE)
Kemi-Intressen AB, Vretenvägen 13, 171 54 Solna, Sweden
www.kemiintressen.se
Switzerland (CH)
prochem AG, Grubenstrasse 40, 8045 Zürich, Switzerland
www.prochem.ch
Turkey (TR)
Nordmann, Rassmann Turkey Dis Ticaret A.S., Windowist Tower, Eski Büyükdere Cad. No: 26, 34467 Maslak-Istanbul, Turkey
www.nrc.de
United Kingdom (GB)
Melrob Limited, 1 Maidenbower Office Park, Balcombe Road, Crawley, RH10 7NN, United Kingdom
www.melrob.com

North America

United States (US)
Melrob US Inc., 6900 Philips Highway, Suite 32, Jacksonville, 32216, United States
www.melrob.com