HSH Chemie Distribution Group
Profile
Products & Markets
Locations
HSH Chemie Distribution Group Managing Directors
Mr. Stephan P. Löhden; Mr. Stefan Rather; Mr. Frank Raabe
About HSH Chemie Distribution Group
Key Facts
| | |
| --- | --- |
| Business Type | Multinational, Specialty Chemical Distributor |
| Distribution & Agency Sales | €171,000,000 in 2016 |
| Knowledgeable and Experienced | More than 25 years experience in the chemical distribution and trading industry |
| International Coverage | Prime focus is CEE (Central Eastern Europe) region |
| Ownership | 60% Rather Gmbh, 40% Ter Hell & Co GmbH |
| Associations | Member of the FECC (European Association of Chemical Distributors) |
Established in 1976, the privately owned HSH Group is a specialty chemicals distributor focused on Central and East European markets.
We take pride in being recognized as one of the most dedicated and knowledgeable companies in the chemical distribution industry. Our proactive culture, communication network, strong sales experience, technical competence, professional marketing approach and comprehensive customer care makes us a competent and strategic business partner.
We are an organization that shows responsibility to society and to the environment by being aware of the importance of sustainable development.
We operate in compliance to all environment, safety and health regulations in our region and to the highest quality standards the chemical industry we work with can expect.
The name of our company stands for respect, commitment, integrity and honesty. It also stands for growth, development and success.
HSH Industry Focus Groups contacts:
Coatings, Adhesives & Building Materials: steven.kerr@hsh-chemie.com
Personal & Home Care: monika.courdavault@hsh-chemie.com
Food, Feed & Pharma: iwona.borkowska@hsh-chemie.com
Plastics & Rubber: jan.vrana@hsh-chemie.com
HSH Group Directory
Click here to view our directory of HSH Group companies.
Affilations & Accreditations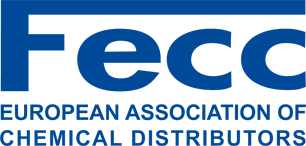 ISO9001
ISO14001
HACCP
ESAD
II
RESPONSIBLECARE
The most dedicated distributor of specialty chemicals in Central and Eastern Europe
Markets
Adhesives, Sealants & Mastics
Agriculture
Building & Construction Products
Coatings
Food & Nutrition
Home Care
Industrial & Institutional
Personal Care
Pharmaceuticals & Health
Plastics
Rubber
Products
A wide portfolio of products supplied. Please visit web site for further information.
Suppliers
A a number of suppliers represented. Please visit web site for further information.
HSH Chemie Distribution Group Locations
Regional Coverage
Europe

Albania (AL)
Parka d.o.o., Bulevar Zorana Djindjca 81/11-4, 11070 Belgrade, Serbia
tel: +381 112 287 560, email: info.rs@parkagroup.com
www.hsh-chemie.com
Belarus (BY)
HSH Chemie OOO, av. Amuratorskaya 4, office 403, 220004 Minsk, Belarus
tel: +375 17 317 17 10, email: belarus@hsh-chemie.com
www.hsh-chemie.com
Bosnia and Herzegovina (BA)
Parka d.o.o., Bulevar Zorana Djindjca 81/11-4, 11070 Belgrade, Serbia
tel: +381 112 287 560, email: info.rs@parkagroup.com
www.hsh-chemie.com
Bulgaria (BG)
HSH Chemie EOOD, Blvd. Bulgaria 90, 1684 Sofia, Bulgaria
tel: +359 2 8088 283, email: bulgaria@hsh-chemie.com
www.hsh-chemie.com
Czech Republic (CZ)
HSH Chemie s.r.o., Prokopova 7/2859, 130 00 Prague, Czech Republic
tel: +420 261 223 555 9, email: czechrepublic@hsh-chemie.com
www.hsh-chemie.com
Germany (DE)
HSH Chemie GmbH, Lilienstrasse 15, 20095 Hamburg, Germany
tel: +49 40 32 32 10 0, email: germany@hsh-chemie.de
www.hsh-chemie.com
Hungary (HU)
HSH-Chemie Kft., Pap Karoly u. 4-6, Xenter 13, 1139 Budapest, Hungary
tel: +36 1 450 32 10, email: hungary@hsh-chemie.com
www.hsh-chemie.com
Kosovo (XK)
Parka d.o.o., Bulevar Zorana Djindjca 81/11-4, 11070 Belgrade, Serbia
tel: +381 112 287 560, email: info.rs@parkagroup.com
www.hsh-chemie.com
Macedonia (MK)
Parka d.o.o., Bulevar Zorana Djindjca 81/11-4, 11070 Belgrade, Serbia
tel: +381 112 287 560, email: info.rs@parkagroup.com
www.hsh-chemie.com
Moldova (MD)
HSH Chemie S.R.L., B-dul Dimitrie Rachovita nr. 19, Sector 2, 023991 Bucharest, Romania
tel: +40 21 313 77 78, email: romania@hsh-chemie.com
www.hsh-chemie.com
Montenegro (ME)
Parka d.o.o., Bulevar Zorana Djindjca 81/11-4, 11070 Belgrade, Serbia
tel: +381 112 287 560, email: info.rs@parkagroup.com
www.hsh-chemie.com
Poland (PL)
HSH Chemie Sp. z o.o., ul Plowiecka 1, 04-501 Warsaw, Poland
tel: +48 22 512 03 00, email: poland@hsh-chemie.com
www.hsh-chemie.com
Romania (RO)
HSH Chemie S.R.L., B-dul Dimitrie Rachovita nr. 19, Sector 2, 023991 Bucharest, Romania
tel: +40 21 313 77 78, email: romania@hsh-chemie.com
www.hsh-chemie.com
Serbia (RS)
Parka d.o.o., Bulevar Zorana Djindjca 81/11-4, 11070 Belgrade, Serbia
tel: +381 112 287 560, email: info.rs@parkagroup.com
www.hsh-chemie.com
Slovakia (SK)
HSH Chemie SK s.r.o., Sartorisova 11, 821 08 Bratislava-Ružinov, Slovak Republic
tel: +421 2 207 86930, email: slovakia@hsh-chemie.com
www.hsh-chemie.com
Slovenia (SI)
Parka d.o.o., Frankovo naselje 135, 4220 Skofja Loka, Slovenia
tel: +386 4 50 22 810, email: parka.si@parkagroup.com
www.hsh-chemie.com
Ukraine (UA)
HSH Chemie Ltd, Solomenskaia 5, office 411, 03-110 Kyiv, Ukraine
tel: +380 44 248 12 25, email: ukraine@hsh-chemie.com
www.hsh-chemie.com