Business Intelligence Consultancy
Follow @Chemagility
Chemagility is a leading business intelligence consultancy focused on the global chemical distribution industry. We combine consulting and research capabilities, market intelligence and industry understanding with a focus on providing insight and solutions related to our expert knowledge of the world's chemical distribution industry.
Key Services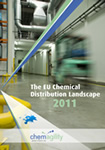 Analysis of chemical distribution markets (size, segmentation, trends, forecasts)
Competitor analysis and benchmarking studies
Mapping of the competitive landscape & industry structure
Identifying and screening potential M&A targets and JV partners
Helping producers with channel strategy, distributor selection & recruitment processes
Recent Projects
Project
Services Provided
Client
Channel Marketing Strategy North-East Asia
- Channel Strategy
- Distributor Benchmarking & Profiling
- Regional/Segment BI research
US Chemical Producer
Identifying and Screening of Potential UK Acquisition Targets
- M&A Targeting
- Target Profiling
- Preliminary Due Diligence
UK Chemical Distributor
Assessment of the Chemical Distribution Landscape in India
- Regional BI research
- Market Trends & Forecasts
- Competitor Profiling
European Chemical Distributor
EU Chemical Distribution Market 2011
- Market Trends & Forecasts
- Distributor Profiling
- M&A Analysis
- Regional BI research
US Investment Group
Identification of potential acquisition & merger targets in CEE region
- Regional BI research
- M&A Targeting;
- Target Profiling
- Preliminary Due Diligence
German Chemical Distributor
Service Support
All our services are backed by our own Global Chemical Distributor Information Databases. Besides the World Chemical Distributor Directory we also maintain a numer of ther private databases which we utilise in the delivery of our consultancy and research services. These include:
Chemical Distributor Profile Database (CDPD)
M&A Distribution Database 2000-2014 (MADD)
Chemical Distribution News Database 2008-2014 (CDND)
Chemagility collects information directly from chemical distributors using our own researchers, thus guaranteeing a high degree of accuracy and reliability. Because of our knowledge of the chemicial distibution industry you can be sure that our databases only contain infomation on bona fide chemical distributors, traders and a number of key agents agents and importers.
Further Information
Please contact us on +44 (0)1420 476191.
Lines open: GMT 8.30am - 6.00pm Monday to Friday.
Contact
Chemagility Ltd
3000 Cathedral Hill
Guildford
Surrey
GU2 7YB
United Kingdom
Tel: +44 (0)1420 476191
support@chemagility.com